RESTAURANT IN ARCANGUES
GAZTELUR: THE ART OF LIVING
In a grandiose setting, near Biarritz, the restaurant Gaztelur in Arcangues gives pride of place to nature and the arts: around the walls and on your plate, the sensibility and skill of our staff are evident, as they share with you their love for the finer things in life. Enjoy a modern gastronomic cuisine in our beautifully decorated dining room or in the pergola, which opens onto the grounds, with views of La Rhune.
INSTINCTIVE CUISINE
Gaztelur Arcangues
Gaztelur chef Alexandre Soulier's is a bold and creative gastronomic cuisine. Sensitive to the seasons, he is committed to working with local producers, and attaches particular importance to the sourcing of his produce – some of which comes from the restaurant's own vegetable garden – before transforming it on the plate. He is seconded by sommelier and restaurant manager Nikolas Goufter, whose carefully selected wine list pairs perfectly with the dishes on the menu. And the setting is idyllic: beneath a subtly decorated glass roof, overlooking wooded grounds, with La Rhune in the background.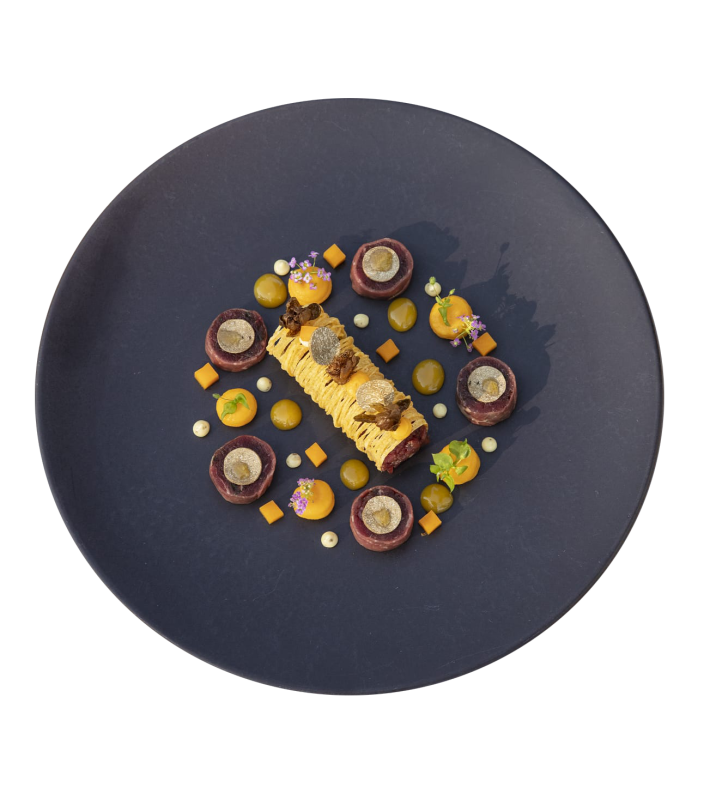 GASTRONOMIC RESTAURANT
Restaurant in Biarritz-Arcangues
The dining room of our restaurant Gaztelur, in Arcangues, lets in an incredible natural light. At lunchtime, enjoy panoramic views of the garden, with La Rhune in the background. In the evening, soft lighting and floral arrangements complement the carefully thought-out decorations.
The perfect setting in which to enjoy our creative gastronomic cuisine. Whether you're with family or friends, our entire staff offers you a warm welcome, to share a unique tasting experience. Book now!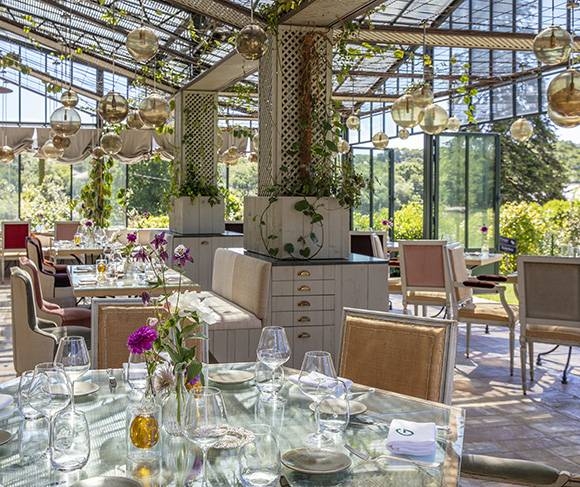 WARM & FRIENDLY WELCOME
Our staff will be delighted to welcome you, in a friendly, restful atmosphere. Our young, dynamic team of professionals will be able to advise and guide you discreetly through your meal, for a gourmet experience in keeping with your expectations.
Just 8 minutes from the center of Biarritz, Gaztelur enjoys a unique setting.
In the middle of a 3 hectare park, the domain offers a green environment, and magnificently flowered, a generous vegetable garden, from which the kitchens benefit to concoct some of the dishes available à la carte.
All in the quiet of the countryside.
A true haven of peace, everything has been redesigned to take advantage of the place, while respecting health standards and social distancing imposed by the government.